DATA/VOICE/FIBER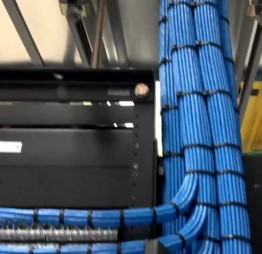 The structured cabling system of a new campus, a leased office space, or a new office building for your organization has become the most important part of any telecommunications system design.
The structured cabling system is the backbone of all Voice & Data technology selected to meet your Communications Requirements. A well-designed structured cabling system installed today must support the needs of both your voice and data network well into the future. Bayview Custom Communications utilizes communications cabling standards for copper, coaxial and fiber optic cabling of inside & outside cable plant to ensure that our clients are equipped for today's technology as well as ready for the future, and that the design provides for reuse of the cable infrastructure throughout several changes of technology.
"Integrated voice and data networks are more complex than traditional telephony architectures, especially when you have multi-vendor applications and devices like we do. The simple fact is that maintaining a converged network at peak Quality of Service (QoS) requires a variety of highly specialized troubleshooting and performance optimization skills. Bayview has the right people for the job."
Bayview Custom Communication's broad experience in telecommunications cabling design for Voice & Data Networks using copper & fiber optic cable plant design can assist businesses in deciding on the most cost-effective investment of critical IT resources into new infrastructures.
Bayview Custom Communications will design your cabling system to published standards, and provide onsite Implementation Management to ensure that all installation work is performed in conformance to these standards. Bayview Custom Communications will develop customized RFP's designed to meet your needs, provide project planning, infrastructure design, and analyze vendor responses and provide recommendations to your staff to provide you with a level of comfort knowing that you have the expertise of years of experience and many similar projects in the design, recommendations & Project Management for your project.
We understand the high cost of physical change and implementation. Adds' and changes' can also be easily managed through a well-designed and carefully implemented solution. Whether designing a cable system for total building integration, or a structured system for your new offices, Bayview Custom Communications can streamline the process for you.
---
BLOWN FIBER SOLUTIONS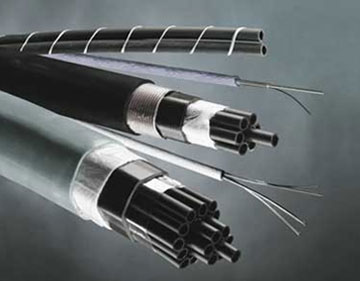 Air-blown fiber is a method of installing fiber optic cables that relies on the flow of compressed air easing the fiber all the way to its destination - sometimes 1 mile away. A set of rollers or caterpillar drive typically feeds the fiber into the microduct.
It was difficult to justify 24 fibers down a residential street if only 3 houses needed immediate connection. With blown fiber systems like fiberflow, a low-cost microduct route is installed, and fiber only added as and when it is needed, creating a fiber-lean solution. And when a new connection is required, there is no need to re-dig the street, just select an empty microduct and blow fiber in.
Fiberflow Blown fiber takes the form of an ultra-lightweight single bundle of optic fibers designed for the access network or campus. The fiber bundle is blown into a miniature duct system, using airflow, that takes it all the way to the customer premises without splicing along the way.
Installation of cables underground has often subjected them to high pulling forces, as they are pulled into ducts by pulling machines. Since optical glass cannot survive more than a few percent elongation, it has to be protected from high pulling forces. Even forces that do not cause fiber damage can reduce fiber lifetime significantly, and this makes low tension, low strain fiber installation all the more important if the fibers are not going to fail in their first year or so.
---
TESTING & AS-BUILT DOCUMENTATION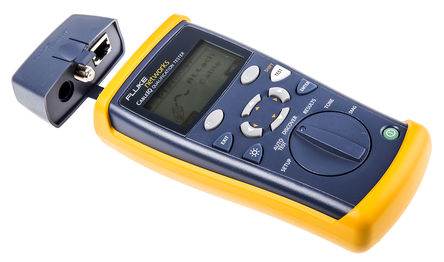 Testing and As Built documentation will be provided on CD-ROM or diskette. The following test results will be delivered to you within two weeks of work completion.
Perform full electronic testing on all cables with Fluke cable scanner reporting the results for the following:
Signal to Noise Ratio
NEXT, FEXT, ELFEXT, PSELFEXT
Ambient Noise
Cable Length
Wire Map
Date of Test
All CAT-5E/CAT-6 installations will be tested to meet the 100Mbps standards.
All multi-mode fiber installations (horizontal and backbone links) will test link attenuation and optical loss on each fiber bi-directionally. Client will confirm test results fall within the acceptance range based on current TIA/EIA requirements.
As-built drawing package will be delivered to client within two weeks of work completion and will include:
Copy of Visio floorplan with actual location of all data, voice, video and fiber drops with closet number/drop number clearly labeled.
Copy of Visio floorplan with MDF & IDF closet layouts as well as the vertical and horizontal riser system with pull box locations clearly noted.